Free delivery over € 50 in Malta & Gozo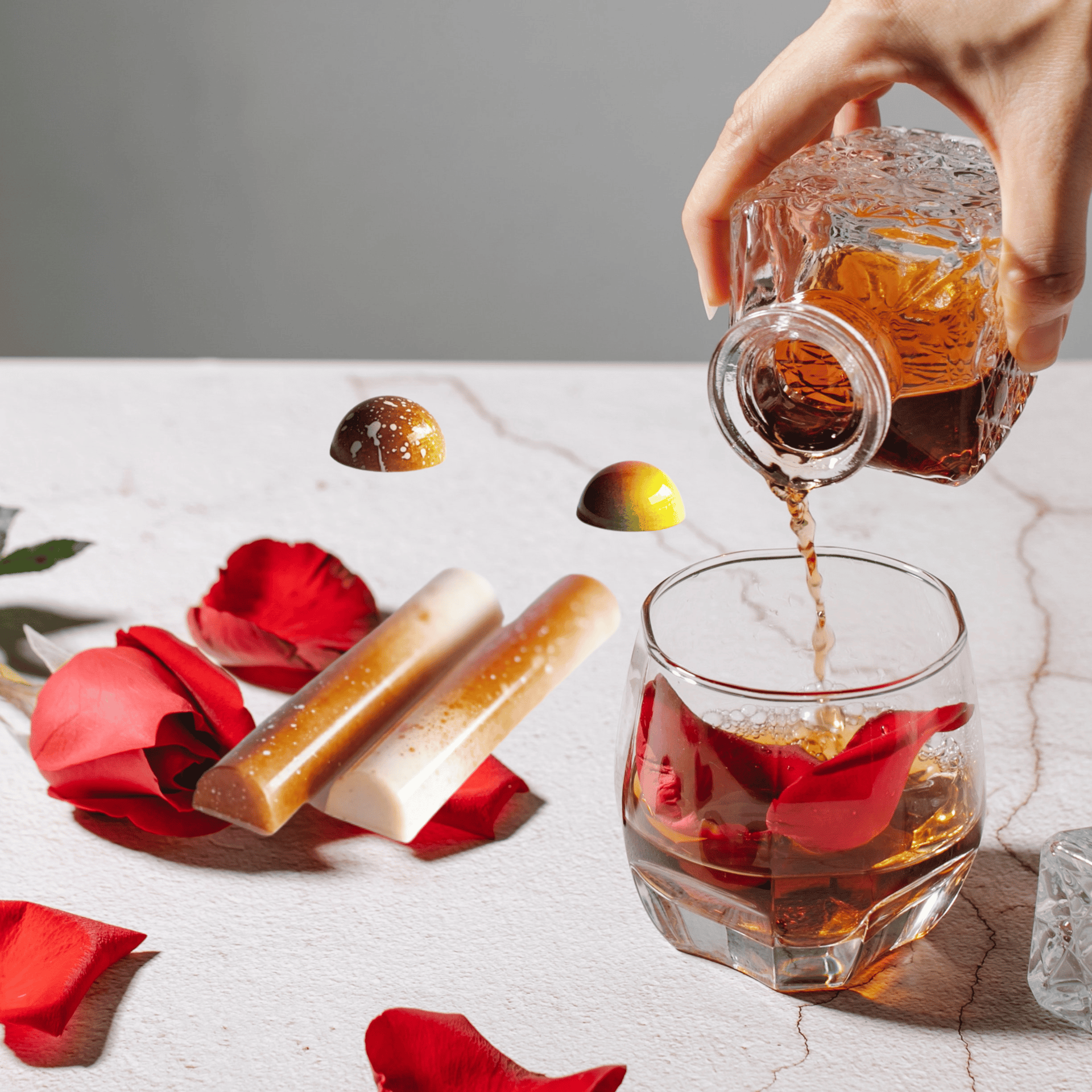 Handcrafted Elegance in Every Chocolate
Belgian Premium Artisan Chocolates
Committed to our duty, we prioritize the welfare and sustenance of our invaluable farmers and suppliers. We adamantly oppose any involvement with companies that engage in exploitative practices or perpetuate the abhorrent crime of child slavery. We firmly believe that every individual deserves to be treated with dignity and respect, and in alignment with this principle, we wholeheartedly prioritize paying a premium price for our exquisite chocolate and raw ingredients.
Discover the Art of Handmade Belgian Premium Chocolates
At BeChocolateAndMore, we take pride in offering the finest Belgian handmade premium chocolates. Each piece is crafted with love and attention to detail by our expert chocolatiers. From classic flavours to unique combinations, our chocolates are sure to delight your taste buds.
Your Ultimate Chocolate Heaven
Discover Our Delicious Chocolates
Experience the rich and velvety taste of our Belgian handmade premium chocolates made to order. Each piece is crafted with love and passion by our expert chocolatiers. With a wide range of flavours and customizations, there's something for everyone to enjoy. Treat yourself or surprise your loved ones with the perfect gift.
A Guide to Conserving Premium Artisan Chocolate
Indulging in Belgian premium artisan chocolate is a sensory experience like no other. The rich flavours, silky textures, and exquisite craftsmanship make it a true delight for the palate. To ensure you savour every moment, it's essential to store and conserve your precious chocolate properly. Here are some tips to help you preserve its quality:
1. Temperature Control: Chocolate is sensitive to temperature fluctuations. Ideally, store it between 55°F (13°C) and 70°F (21°C) in a cool, dry place. Avoid exposing it to direct sunlight or extreme heat, as this can cause it to melt or develop a whitish "bloom."
2. Airtight Containers: Air can be the enemy of chocolate. To prevent your artisanal treasures from absorbing unwanted odours or moisture, keep them in airtight containers. Zip-top bags or resealable containers work well.
3. Humidity Awareness: High humidity can cause chocolate to become dull and sticky. Store your chocolate away from humid environments or use silica gel packs in your storage container to absorb excess moisture.
4. Avoid the Fridge: Contrary to popular belief, refrigeration is not the best choice for chocolate. The cool, damp environment can cause condensation, affecting the texture and flavour. It's best to keep your chocolate at a stable room temperature.
5. Use a Wine Cooler: If you're a true chocolate connoisseur, consider investing in a wine cooler with temperature control. This can be an excellent choice for preserving the perfect environment for your artisanal chocolates.
6. Consume in a Timely Manner: While artisan chocolate has a longer shelf life than many other confections, it's best enjoyed within a few months to a year of purchase. Freshness ensures the fullest flavour experience.
7. Mind the Flavors: Store your chocolate separately, as chocolate can absorb aromas from its surroundings. You wouldn't want your delicate dark chocolate to taste like the spicy curry you stored nearby.
8. Share the Joy: Artisan chocolate is meant to be savoured and shared. Enjoy it in small, mindful portions to make it last longer and create memorable moments with friends and loved ones.
By following these simple guidelines, you can extend the life and quality of your premium artisan chocolate, allowing you to relish its exquisite taste and craftsmanship whenever you desire. Remember, the best way to conserve chocolate is to enjoy it!
The chocolates from BeChocolateAndMore are not only delicious but also beautifully crafted. Each piece is a work of art and a delight to the taste buds.
I love the wide variety of flavours available at BeChocolateAndMore. From classic favourites to unique combinations, there's something for everyone.
Fast and Reliable Delivery
At BeChocolateAndMore, we pride ourselves on our swift and reliable delivery services for all personalised chocolate orders. You can trust us to deliver your chocolates promptly and in pristine condition, so you can indulge without any worries.
At BeChocolateAndMore, it is our goal to ensure your complete satisfaction with your purchase. Should you encounter any issues or concerns with your order, please let us know at the time of delivery so we can address them with you personally. We value your feedback and wish to make sure you are happy with your purchase.