Discover the Magic:
Dive into Guilt-Free Chocolate Recipes by #BeChocolateAndMoreMalta
CHOCOLATE AND HEALTH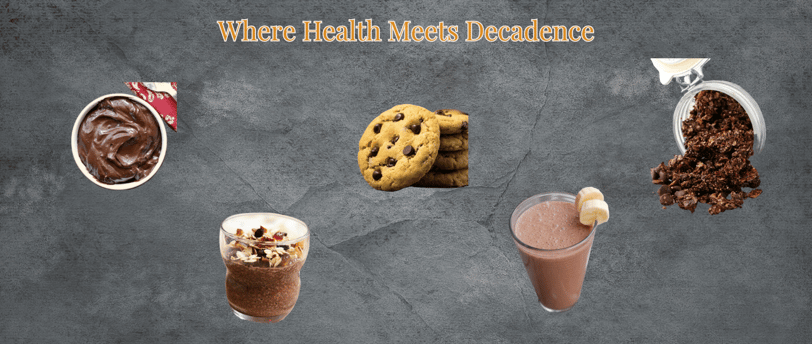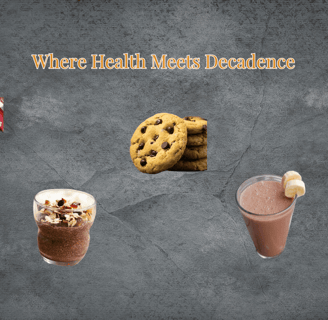 Introduction:
Amidst the cacophony of health and wellness trends, the thought of relishing delectable chocolate treats often comes with a tinge of guilt. But fear not, chocoholics! At Bechocolateandmore, we believe in relishing the joys of life while maintaining a balance. We have curated an exquisite collection of guilt-free chocolate recipes that will satiate your cravings without derailing your health goals. These recipes are not just about taste; they embody a blend of health, happiness, and the rich essence of chocolate.
Dark Chocolate Avocado Mousse: This smooth and velvety mousse is a perfect blend of rich chocolate and the goodness of avocados. It's a powerhouse of nutrients and healthy fats, making it a guilt-free delight. Simply combine ripe avocados, cocoa powder, a touch of maple syrup, and a hint of vanilla extract. Blend until creamy, refrigerate, and enjoy a luscious guilt-free dessert.

Vegan Chocolate Chip Cookies: Who said you can't relish classic chocolate chip cookies while following a vegan lifestyle? Our recipe ensures a soft and chewy texture using ingredients like almond flour, dairy-free chocolate chips, coconut oil, and a natural sweetener like agave or maple syrup. Bake these delights to perfection, and savour the taste of guilt-free indulgence.

Low-Sugar Chocolate Granola: Start your mornings with a burst of chocolaty goodness with our low-sugar chocolate granola. Combine rolled oats, unsweetened cocoa powder, a drizzle of honey or a sprinkle of stevia, and a mix of nuts and seeds. Bake until crisp, and pair it with your favourite yoghurt or milk for a wholesome and guilt-free breakfast.

Chia Seed Chocolate Pudding: Satisfy your sweet tooth with this delightful chia seed chocolate pudding. Mix chia seeds, cocoa powder, a natural sweetener, and your choice of milk. Let it sit overnight, allowing the chia seeds to expand and create a pudding-like consistency. Top it with fresh fruits or nuts for an extra dose of flavour and nutrients.

Chocolate Banana Smoothie: For a quick and fulfilling treat, blend frozen bananas, a spoonful of cocoa powder, a splash of almond milk, and a dollop of nut butter. This delightful smoothie is not only a perfect pick-me-up but also a guilt-free alternative to traditional chocolate milkshakes.
At Bechocolateandmore, we understand the significance of relishing life's little pleasures without compromising on your well-being. Try these recipes to experience the euphoria of guilt-free indulgence and let chocolate become your ally in your journey towards a healthier and happier lifestyle.
Remember, it's not just about what you eat, but how you savour every bite that truly matters. Embrace the sweetness in life, one guilt-free chocolate recipe at a time.
https://www.bechocolateandmore.mt/the-sweet-symphony-of-chocolate-in-pastry
https://www.bechocolateandmore.mt/chocolate-unwrapped
https://www.bechocolateandmore.mt/chocolate-in-the-kitchen
#BeChocolateAndMoreMalta #Malta #BeChocolateAndMore #LuxuryIndulgence #DecadenceRedefined #Chocolates #ChocolateGifts #TailoredChocolates #CorporateGifting #SustainableBusiness #ChocolatesAndBusiness #ChocolatePairing #TastingSessions #ExcellenceInEveryBite #SustainabilityMatters #ClientRelations #CustomizedGifts