Indulge in Sweet Success
Unveiling the Mastery of Belgian Artisan Chocolatiers in Malta
INDULGE IN LUXURY CHOCOLATES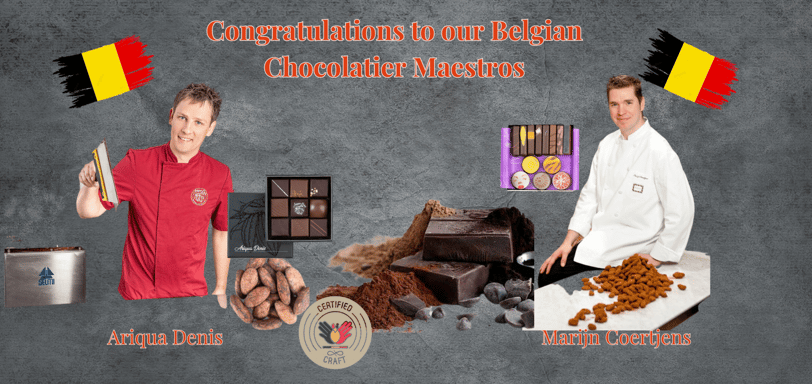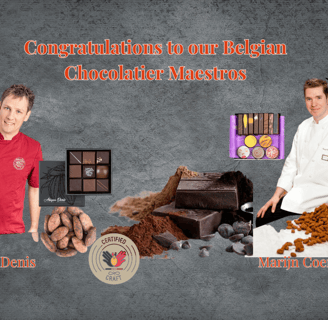 Bechocolateandmore is Malta's leading supplier of premium Belgian artisan chocolate. We take pride in showcasing the ongoing advancements of Belgian artisan chocolatiers. A new generation of Belgian chocolatiers is working tirelessly to uphold their continued global reputation.
As Belgians, we are particularly proud to bring this unique chocolate expertise to Malta. The diligent efforts of these Belgian chocolatiers guarantee the quality we offer here in Malta. Their unparalleled expertise is truly remarkable.
Let's explore the enchanting world of these Belgian chocolatiers and their recognition by the Club des Croqueurs de Chocolat:
Marijn Coertjens: Marijn Coertjens, the skilled chocolatier from Ghent, Belgium, has been making significant strides in the chocolate industry. The Club des Croqueurs de Chocolat is a prestigious association of chocolate experts. Every year, they release a gastronomic guide dedicated to chocolate and confer awards at the Salon du Chocolat in Paris.
In the 2023 edition, Marijn Coertjens was honoured for his exceptional creations. The panel, comprising exclusively of Club members, conducted blindfolded tastings of over 800 chocolate bonbons and tablets. Their impartial evaluations resulted in the allocation of Gold, Silver, and Bronze awards, along with the esteemed Coup de cœur (favourites) recognition.
Marijn's work and originality left a lasting impression on the panel, earning him an award for his remarkable contributions to the world of chocolate. Alongside 17 other laureates, Marijn was celebrated during a ceremony held on October 28, 2023, at the main stage of the Salon du Chocolat in Paris.
Ariqua Denis: Ariqua Denis, the passionate Belgian artisan chocolatier based in Andenne, has also left his mark. The Club des Croqueurs de Chocolat has acknowledged his chocolates. This distinctive association compiles a guide that lists the 135 finest chocolate destinations in France and some from abroad.
In the 2023 guide, Ariqua Denis was among the 17 laureates who received diplomas during a ceremony at the Salon du Chocolat in Paris. The panel's blind tastings and objective assessments acknowledged his exceptional work and creativity.
Ariqua's commitment to crafting exquisite chocolates and pralines continues to shine, solidifying his position as a true connoisseur of Belgian chocolate.
Both Marijn Coertjens and Ariqua Denis exemplify the passion, skill, and innovation that elevate Belgian chocolate to an art form. 🍫🇧🇪
#BelgianChocolatiers #ArtisanChocolate #MaltaDelights #ChocolateExcellence #GastronomicGems #MarijnCoertjens #AriquaDenis #Bechocolateandmore #ChocolateIndulgence #ArtisanDelights #CustomChocolates #LuxuryTreats #praline #chocolate #MaltaChocolate #GiftsMalta #Exclusive #BestChocolateMalta #RewardedChocolate #CorporateGifts #Hampers #BestChocolateInMalta #PerfectGifts