Introducing BeChocolateAndMore:
Your Ultimate Destination for Exquisite Chocolate Delights
INDULGE IN LUXURY CHOCOLATES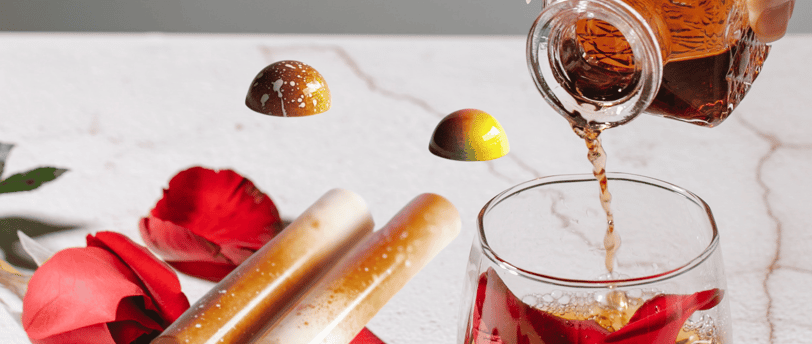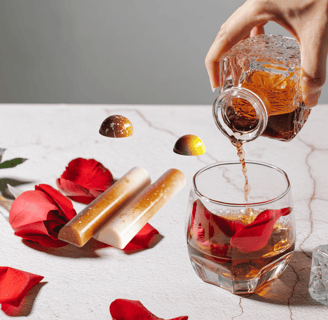 Dear chocolate enthusiasts and connoisseurs,
We are thrilled to welcome you to BeChocolateAndMore, your new online haven for all things chocolaty and indulgent. Nestled in the heart of the internet, our website is your gateway to a world of delectable treasures that will satisfy even the most discerning sweet tooth. Whether you're seeking the perfect gift for a special occasion or simply yearning for a daily dose of chocolatey bliss, BeChocolateAndMore is here to make your chocolate dreams come true.
A Chocolate Wonderland Awaits You
One of the highlights of BeChocolateAndMore is our extensive and diverse selection of chocolates, which will leave you spellbound. From sugared almonds and pearls for any occasion to a myriad of pralines crafted by some of the world's finest chocolatiers, we've carefully curated a range of flavours and textures that will transport your taste buds to chocolate paradise.
Picture this: Caramel, Coffee, Milk/Caramel Popcorn, Passion Fruit, Sesame, Caramel-White Chocolate, and Coconut-Amaretto, just to name a few of our sugared almond options. Each one is meticulously crafted to elevate your chocolate experience.
And that's just the beginning. Explore our treasure trove of pralines from renowned chocolatiers like De Goût Fou, De D'Origine, and From Origins. With flavours spanning from Vanilla and CherryTonka to Mojito and Banana, there's a praline to suit every palate. You won't be able to resist indulging in classics like Madagascar or innovative creations like Dark Lemon Ganache.
More Than Just Chocolate
At BeChocolateAndMore, we're not just about chocolates; we're about the whole experience. Choose from our snack bars and dessert bars, each a delightful combination of flavours and textures that will have you coming back for more. Milk passion and caramel passion ganache, Black Forest cherry gel, or Tiramisu ganache with a crunch – the choices are endless.
Perfect Gifts for Any Occasion
Looking for the perfect gift? Look no further. Our chocolates and their exquisite packaging are tailor-made for individuals and companies wanting to delight their employees, customers, or business partners. Become an exclusive member and unlock a world of advantages, or select from our carefully curated Hampers or Thank You Flavours for any occasion.
A Chocolate Education
But BeChocolateAndMore is not just a marketplace; it's a destination for chocolate enthusiasts to learn, explore, and indulge in their passion. On our website, you'll find a wealth of information about Chocolate history, Chocolate and Health, Chocolate and Travel, Chocolate Pairing and Tasting, Chocolate and Art and Literature, and much more. Consider us your virtual library for all things chocolate-related.
We're Here for You
Should you have any questions or need guidance on your chocolate journey, our dedicated team is always at your service. We're here to ensure your chocolate experience is nothing short of spectacular.
So, what are you waiting for? Dive into the world of BeChocolateAndMore and let your chocolate adventure begin. Whether you're treating yourself or spreading joy to others, our chocolates are here to make every moment sweeter.
Welcome to BeChocolateAndMore – where chocolate dreams come true, one delicious bite at a time.
Sincerely,
The BeChocolateAndMore Team