Savor the World's Finest Chocolate Delights from BeChocolateAndMore
Taste the World with BeChocolateAndMore!
INDULGE IN LUXURY CHOCOLATES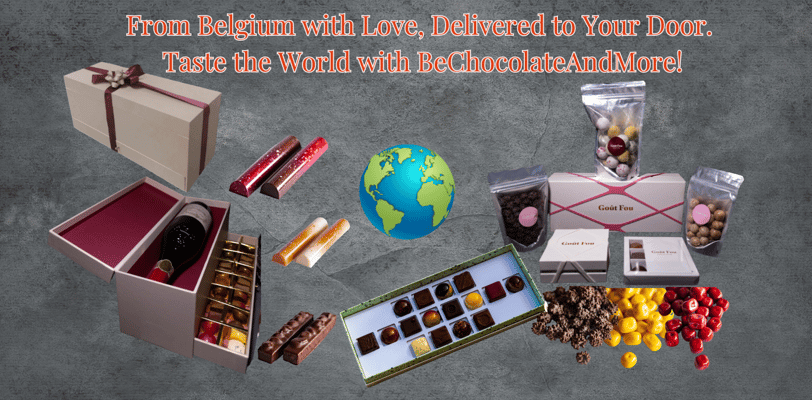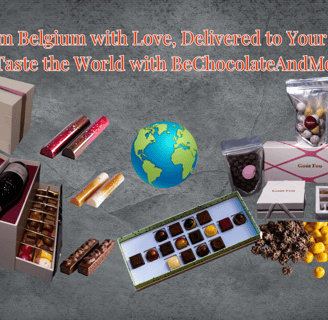 Introduction:
Calling all chocolate enthusiasts and connoisseurs! Are you ready to embark on a journey of unparalleled taste and luxury? BeChocolateAndMore welcomes you to indulge in the ultimate chocolate experience with our exclusive range of Belgian premium artisan chocolates.
Discover the Essence of Belgian Craftsmanship:
Our chocolates are meticulously crafted by esteemed Belgian chocolatiers, recognized for their unparalleled expertise and dedication to the art of chocolate-making. Each piece is a testament to the rich heritage and tradition that Belgium is renowned for, boasting a perfect balance of rich cocoa, delicate textures, and extraordinary flavours that will transport your taste buds to new heights of delight.
From Belgium to Your Doorstep:
At BeChocolateAndMore, we understand that the love for Belgian chocolates knows no boundaries. Hence, we ensure that our divine creations are not limited by geographical constraints. With our global shipping services, you can relish the essence of Belgium's finest cocoa from the comfort of your own home, no matter where you are in the world.
Unveiling the Flavors of Excellence:
Our collection comprises a tantalizing array of handcrafted chocolate pieces, each a masterpiece in its own right. From the velvety smoothness of milk chocolate to the intense richness of dark chocolate and the delicate intricacies of pralines, every bite promises an unforgettable sensory experience that transcends the ordinary.
Indulge in Luxury, Share the Joy:
Whether you seek to treat yourself to a moment of pure bliss or present a loved one with a token of affection, our chocolates make the perfect choice. Elevate special occasions, celebrations, or even ordinary days with the indulgence of BeChocolateAndMore, and witness the joy that comes from savouring the world's most exquisite chocolate delights.
Embrace the Art of Chocolate:
Join us in celebrating the art of chocolate, the culmination of passion, skill, and the finest ingredients. Let BeChocolateAndMore be your guide to exploring the boundless universe of premium Belgian chocolates, where every piece tells a story of dedication, craftsmanship, and the pursuit of perfection.
Indulge in the Ultimate Chocolate Experience Today:
Visit our website to explore our exclusive range of Belgian artisan chocolates and take a step towards discovering the true essence of chocolate luxury. Embrace the taste of excellence, and let BeChocolateAndMore redefine your chocolate journey.
#BeChocolateAndMore #BelgianDelights #ArtisanChocolates #ChocolateLuxury #IndulgenceRedefined #MaltaChocolate #BestChocolateInMalta #Chocolates #CorporateGifts