Indulge in Luxury:
Elevate Corporate Gifting with Bechocolateandmore's Award-Winning Belgian Chocolates
ELEVATE YOUR BRAND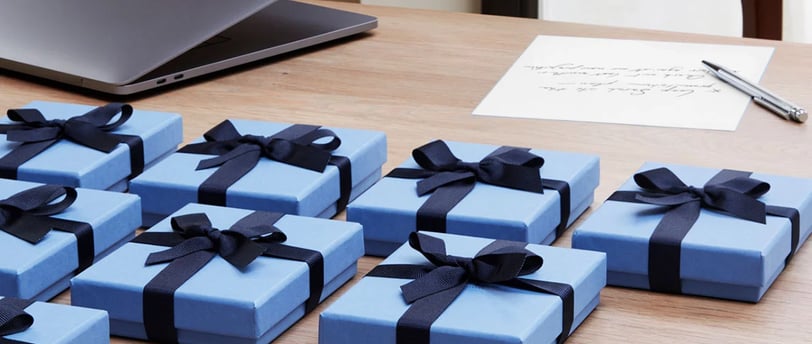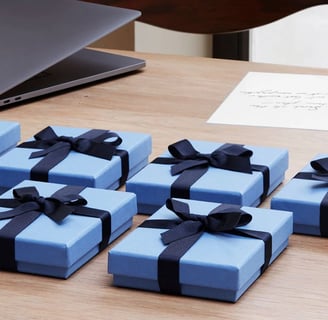 #CorporateGiftingPerfected #BelgianChocolateExcellence
Amidst a sea of conventional corporate gifts, Bechocolateandmore emerges as the beacon of refined gifting experiences. Representing three lauded Belgian chocolatiers, with the prestigious Gault & Millau accolades, Bechocolateandmore redefines the art of corporate gifting with an exquisite array of premium Belgian artisan chocolates.
1. Unveil Your Brand Identity: Customization Galore!
#PersonalizedDelights #BrandingElegance
Let your brand shine through! With Bechocolateandmore, imprint your company logo on delectable chocolates, creating bespoke masterpieces that reflect your distinctive identity. Select from a diverse range of customizable hamper options and elegantly crafted boxes to curate a unique gifting experience that resonates with your recipients.
2. Delight in Unparalleled Excellence: Unveiling the Masters of Chocolate Craftsmanship
#TasteOfExcellence #GaultMillauWinners
Savour the creations of award-winning artisans! Experience the artistry of a Gault & Millau-awarded chocolatier whose meticulous craftsmanship has earned them the esteemed titles of "Discovery of the Year" and "Finest Praline Chocolatier." Let every bite encapsulate the mastery and passion that have elevated Bechocolateandmore to the zenith of chocolate indulgence.
3. Dive into a Symphony of Flavours: The Quintessence of Chocolate Temptation
#ArtisanalMastery #ChocoliciousJourney
Immerse yourself in the essence of pure chocolate bliss! Each confection from Bechocolateandmore embodies the rich heritage and expertise passed down through generations, promising an unrivalled sensory journey. Let your taste buds unravel the true essence of artisanal craftsmanship, redefining the essence of luxury in every divine creation.
4. Stress-Free Gifting: Tailored Services for Seamless Experiences
#EffortlessElegance #HassleFreeGifting
Relish the ease of corporate gifting with Bechocolateandmore's tailored services. From initial order placement to doorstep delivery, every aspect is meticulously handled, allowing you to focus on nurturing your relationships. Whether it's a small token of appreciation or a grand gesture, let the team orchestrate your gifting needs effortlessly, bringing your vision to life.
5. Sustainable Luxury: Crafting with a Conscience
#EcoLuxuryDelights #EthicalIndulgence
Embrace guilt-free indulgence! Bechocolateandmore's commitment to eco-friendly packaging and ethical sourcing echoes its dedication to sustainable practices. With a conscious selection of fair trade ingredients and a strict avoidance of additives and synthetic colours, every bite exudes a sense of responsibility and care for the environment, making your gifting experience not just opulent but ethically gratifying.
6. Fostering Lasting Bonds: The Language of Exquisite Gifting
#BondingThroughChocolate #LuxuryGiftingExperience
Elevate your professional connections with Bechocolateandmore's opulent gifts. Express your gratitude and appreciation through meticulously curated boxes, accompanied by heartfelt personal messages. Let each package serve as a conduit for cultivating enduring relationships, where every morsel narrates a story of heartfelt connection and appreciation.
In the realm of corporate gifting, Bechocolateandmore transcends expectations, offering an opulent and personalised journey that promises to linger in the memories of recipients long after the last bite. Delight your senses and nourish your relationships with the epitome of Belgian chocolate excellence.
https://www.bechocolateandmore.mt/dont-miss-out-on-the-sweetest-moments
https://www.bechocolateandmore.mt/chocolates-that-speak-your-brand
#TailoredChocolates #CorporateGifting #SustainableBusiness #ChocolatesAndBusiness #ChocolatePairing #TastingSessions #ExcellenceInEveryBite #SustainabilityMatters #ClientRelations #CustomizedGifts #ExclusiveTreats #BrandValues #EcoFriendlyChocolates #SweetConnections #ChocolatesWithPurpose #BusinessCollaboration #ChocolateExperience #ArtisanalChocolates #BeChocolateAndMore #Chocolatiers