Savor the Sweetness
BeChocolateAndMore Delivers Belgian Artisan Chocolate Bliss to Your Doorstep in Malta and Gozo
INDULGE IN LUXURY CHOCOLATES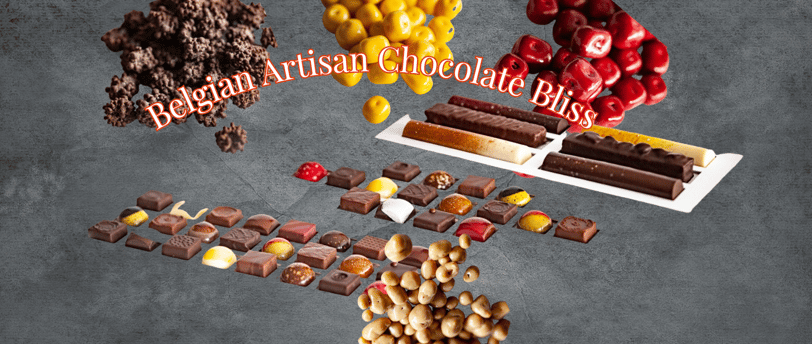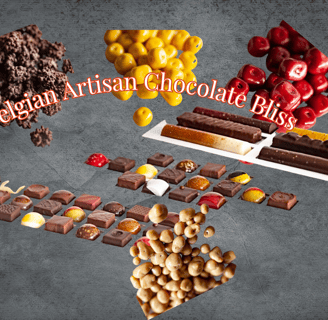 Unleash a World of Decadence at Your Doorstep
Are you on the lookout for the crème de la crème of Belgian premium artisan chocolate, conveniently delivered to your home in Malta or Gozo? Look no further! BeChocolateAndMore, your online haven for exquisite cocoa creations, is here to elevate your chocolate experience.
Fast and Flavorful: Chocolate Delivery in Malta and Gozo
BeChocolateAndMore understands that the desire for delectable chocolate knows no boundaries. That's why we bring the rich tradition of Belgian chocolate straight to your doorstep, ensuring a swift and seamless delivery process.
Why Choose BeChocolateAndMore?
Online Shopping Bliss
Experience the convenience of online chocolate shopping with our user-friendly website. Navigate through our diverse selection of Belgian artisan chocolates, and with just a few clicks, your chocolate indulgence will be on its way to you.
Carefully Packaged Perfection
We take pride in ensuring that every piece of chocolate you receive is a masterpiece. Our packaging is not only aesthetically pleasing but designed to preserve the freshness and integrity of each delectable creation during transit.
A Symphony of Flavors
Explore our curated selection of Belgian premium artisan chocolates, each made by award-winning chocolatiers. From classic dark chocolate to innovative flavour infusions, each piece is a testament to the craftsmanship and dedication that goes into creating the perfect chocolate experience.
The Sweet Journey Begins Now
Shop Now and Savor the Sweetness
Your journey into the world of Belgian chocolate is just a click away. Visit our online store and choose from our divine selection, knowing that the sweet indulgence you crave will soon be in your hands.
Subscribe for Exclusive Delights
Sign up for our newsletter to receive exclusive offers, early access to new releases, and delightful surprises that make your chocolate experience with BeChocolateAndMore even more special.
#BeChocolateAndMore #ChocolateDelivery #MaltaChocolate #GozoDelights #OnlineShopping #BelgianChocolate #AwardWinningChocolatiers #ArtisanTreats #SweetIndulgence #ChocolateLovers #HomeDeliveryBliss #GourmetChocolate #ChocolateGifts #MaltaGifts #CorporateGifts #ChristmasGiftsMalta